Speaking of flying by, before you know it we will be scrambling to finish Christmas shopping and decorating and wrapping. So before it gets stressful, and EVERYONE is posting projects that will make us drool and wish there were more than 24 hours in a day so we could make them all, I wanted to share this one: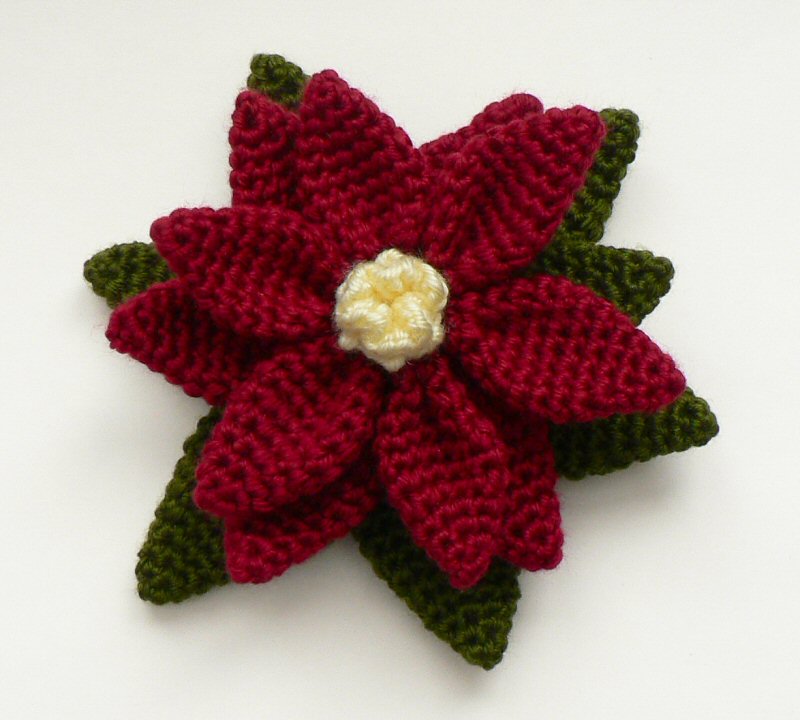 I love the 3-d-ness of it. It is pretty simple to construct and can be done by the inexperienced crocheter. Work in it WW to create table decorations, tree tuck-ins or even present decorations. Or you can work it in thread or embroidery floss for small headband tack ons, a lapel pin, or get totally whimsical and add it to a ring blank. You can find the pattern for the
Poinsettia
designed by June Gilbank by
clicking here
.
Until next time,
This month has really flown by! I can't believe that it is almost over! I hope you guys and gals have been enjoying the flowers I have found and shared with you.